Markets are stuck for now
A slightly more positive tone during yesterday's session with the SPX finishing 0.95% higher, the NDX +0.89% and the DJIA +0.80%. The final result may give the impression of a very quiet session but under the surface, decent moves continue to occur intraday giving plenty of opportunities with a high-low range of around 2.6% for the NDX and 2% for the SPX.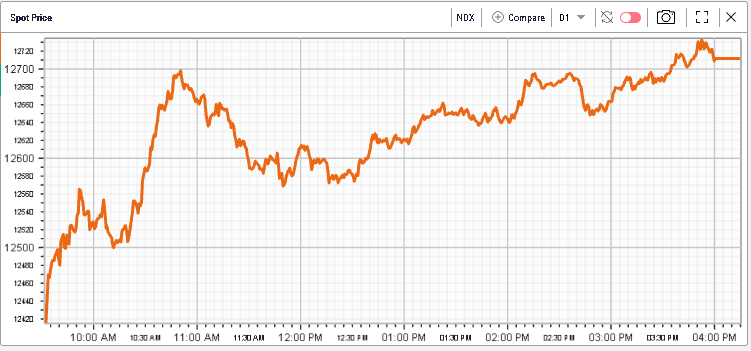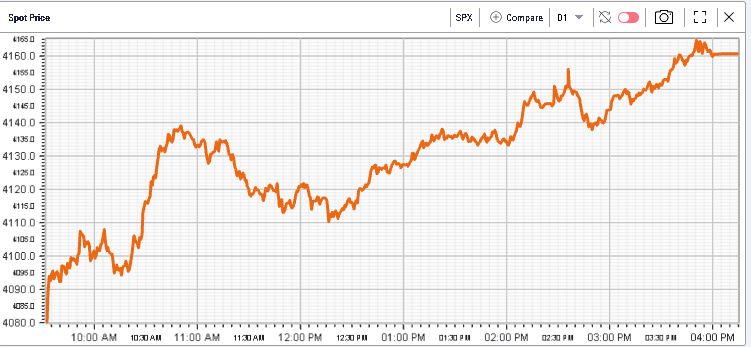 Zooming out, the ES chart shows that E-minis have been stuck in a tight range overall which contributes to the overall feeling of subdued volatility.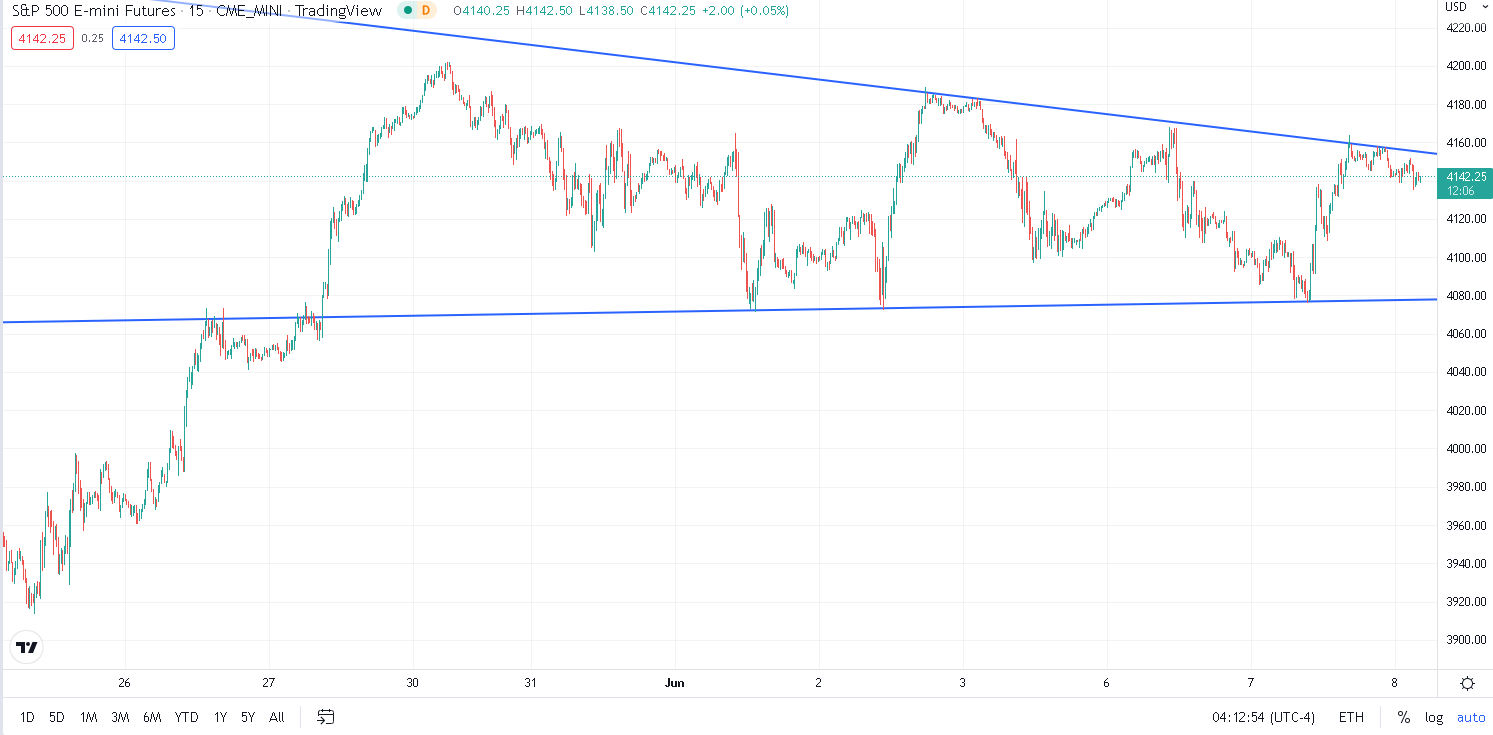 We highlighted a few days ago that technically, the market was testing some important levels which explains the battle displayed above.
Looking at implied volatility, it remained under pressure yesterday as the market rallied and drifted throughout the day as shown below with 30d IVX closing around 21.7.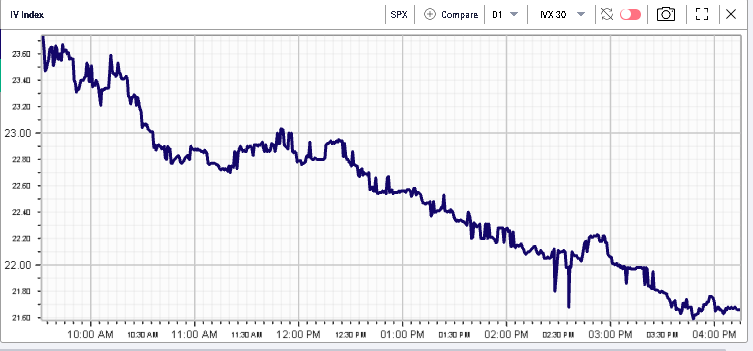 Sector wise, Energy remained supported gaining 3% on the day outperforming USO which gained 1.9% on the day.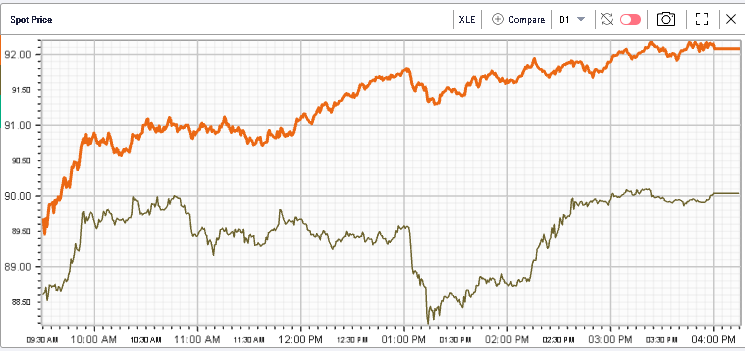 The rest of the sectors performed in line with the index with 9 out of 11 closing between +0.5% and +1.4% on the day. The only sector that settled lower on Tuesday was the consumer discretionary space led by AMZN which dropped 1.43%.
Looking at stocks, a mixed session with some of the retailers struggling, WMT closed down 1.5% and TGT was 2.44% lower on the day. On the upside, Chinese stocks did well, FXI gained 1.5%, PDD gained more than 10%. For more information, please read yesterday's market update.
Disclaimer - This information is provided for general information and marketing purposes only. The content of the presentation does not constitute investment advice or a recommendation. IVolatility.com and its partners do not guarantee that this information is error free. The data shown in this presentation are not necessarily real time data. IVolatility.com and its partners will not be liable for any loss or damage, including without limitation, any loss of profit, which may arise directly or indirectly from the use or reliance on the information. When trading, you should consider whether you can afford to take the high risk of losing your money. You should not make decisions that are only based on the information provided in this video. Please be aware that information and research based on historical data or performance do not guarantee future performance or results. Past performance is not necessarily indicative of future results, and any person acting on this information does so entirely at their own risk.
Back to All News articles